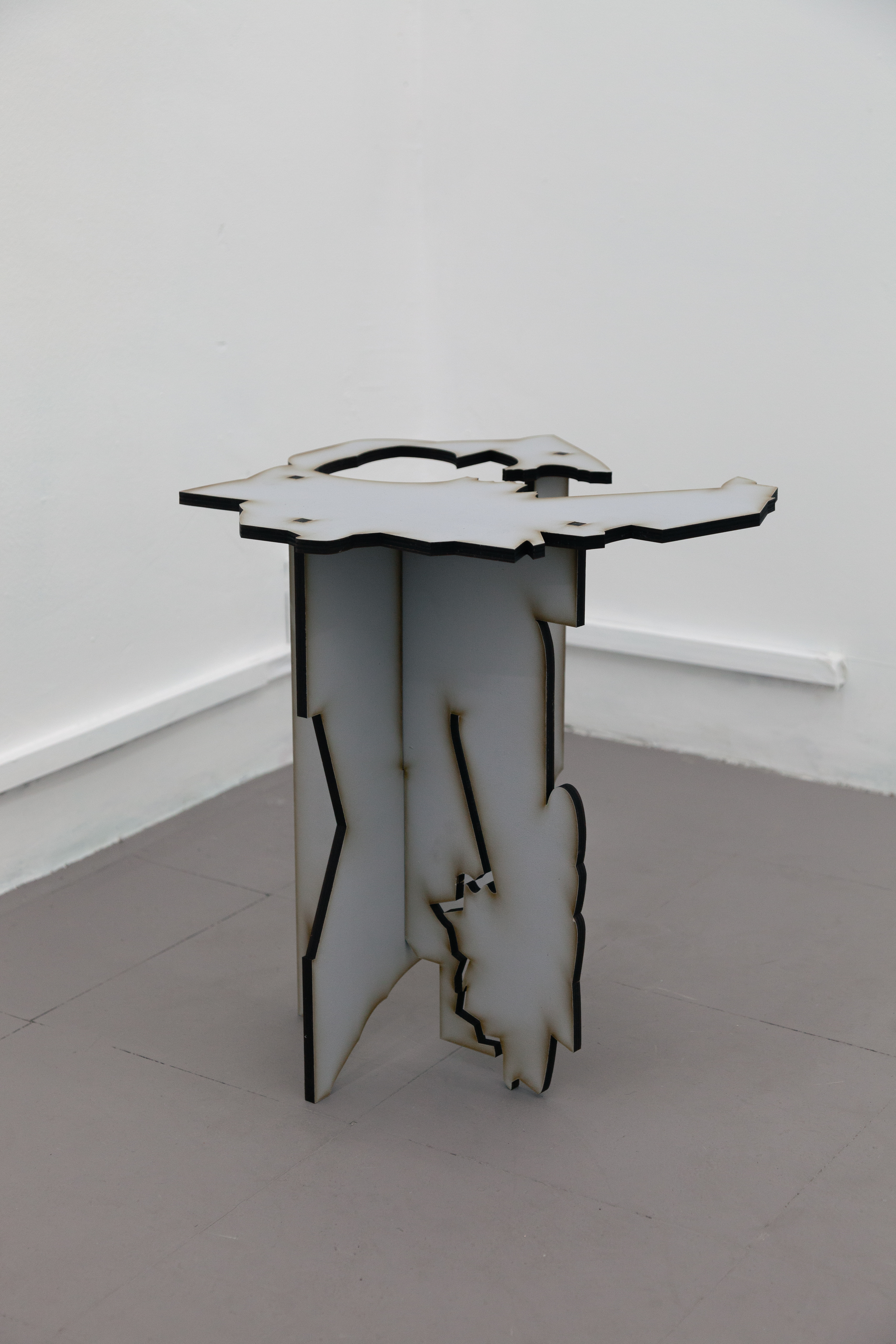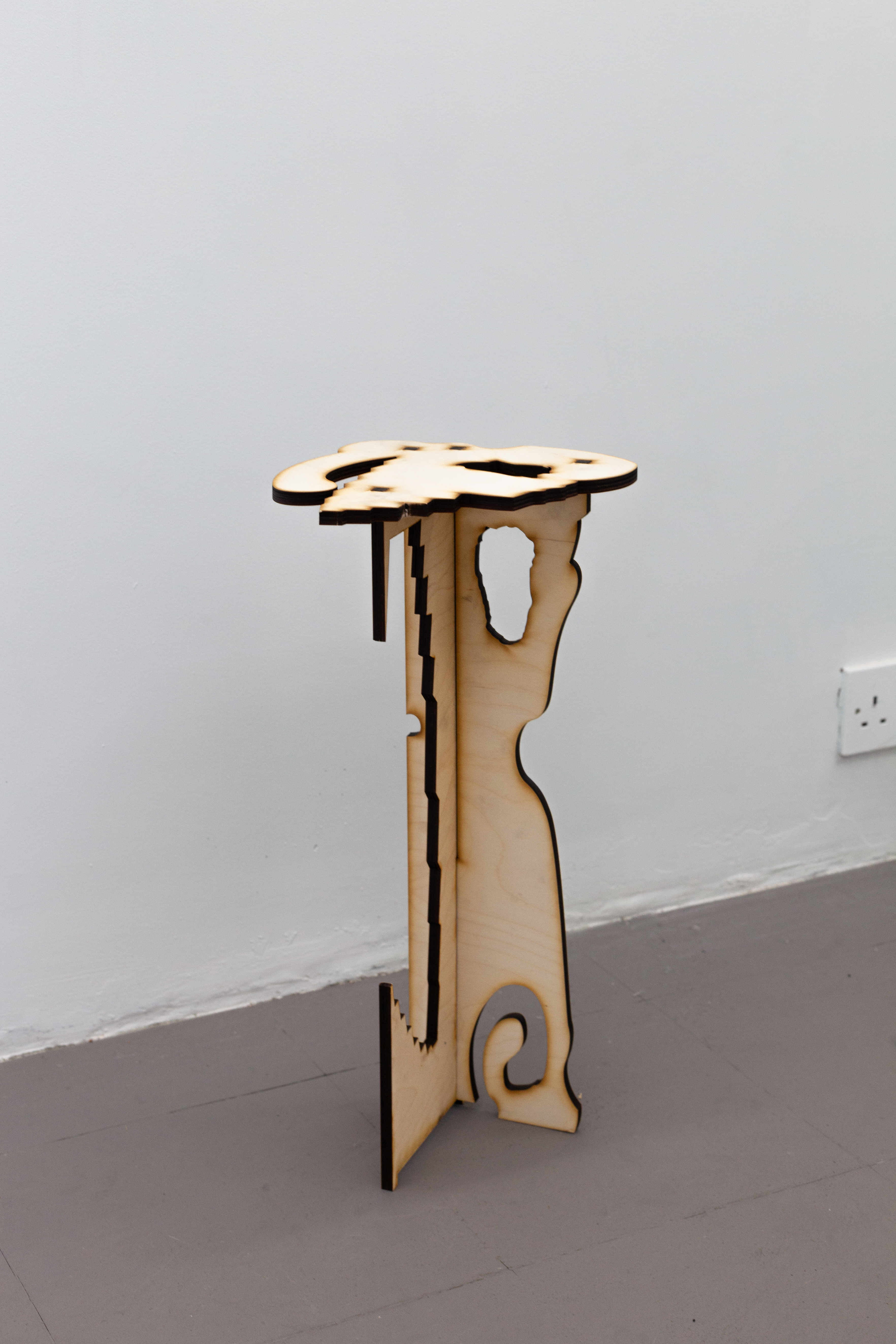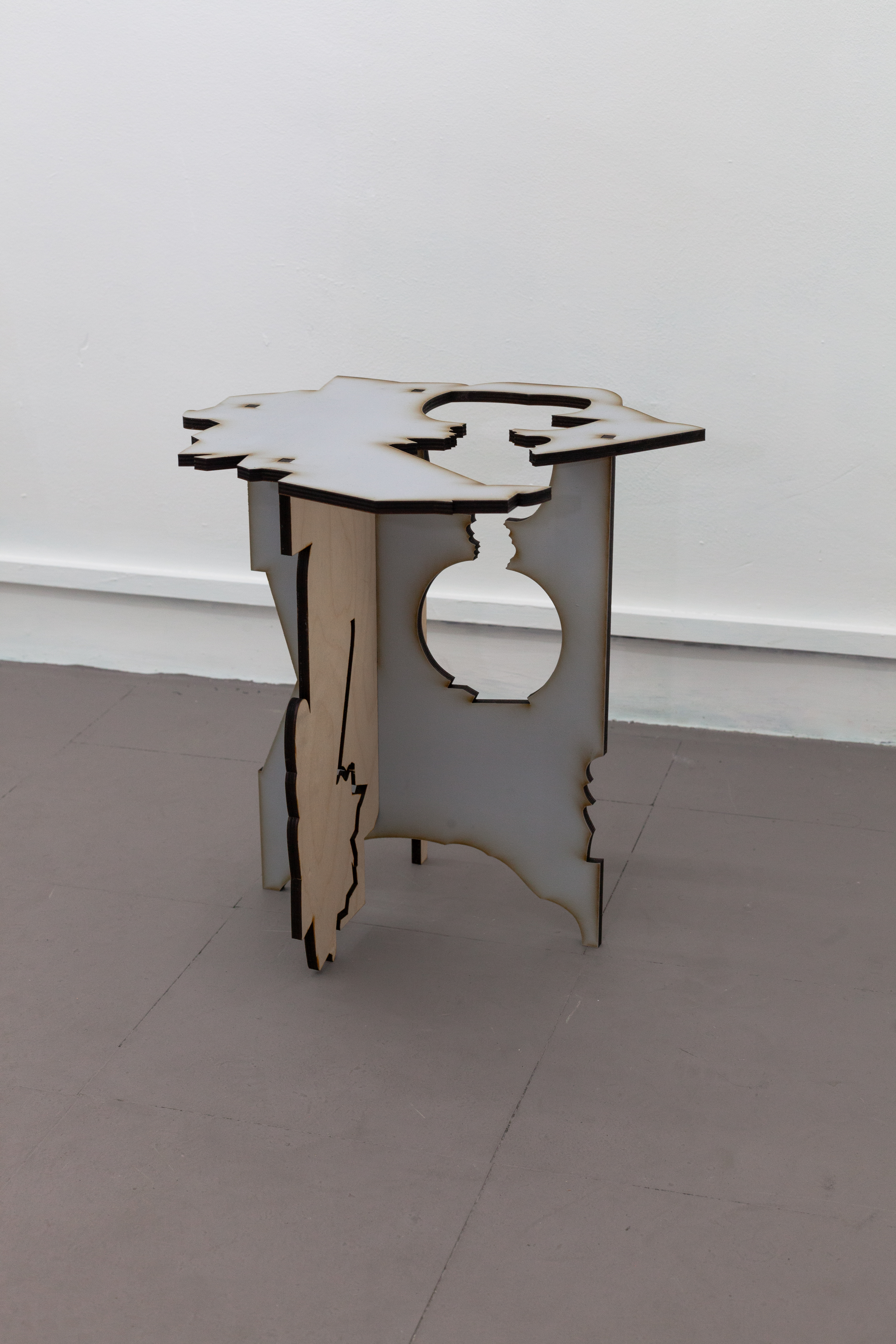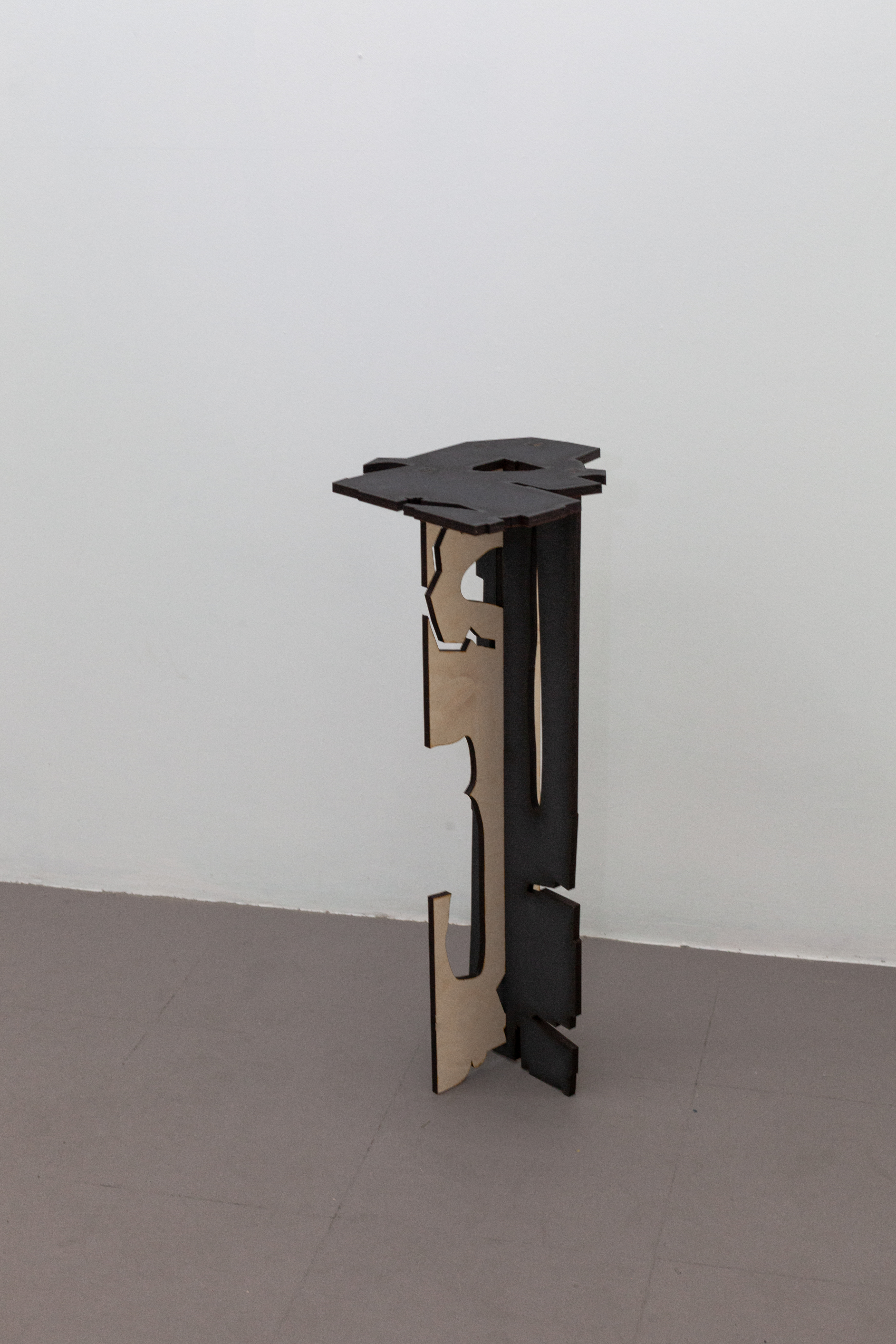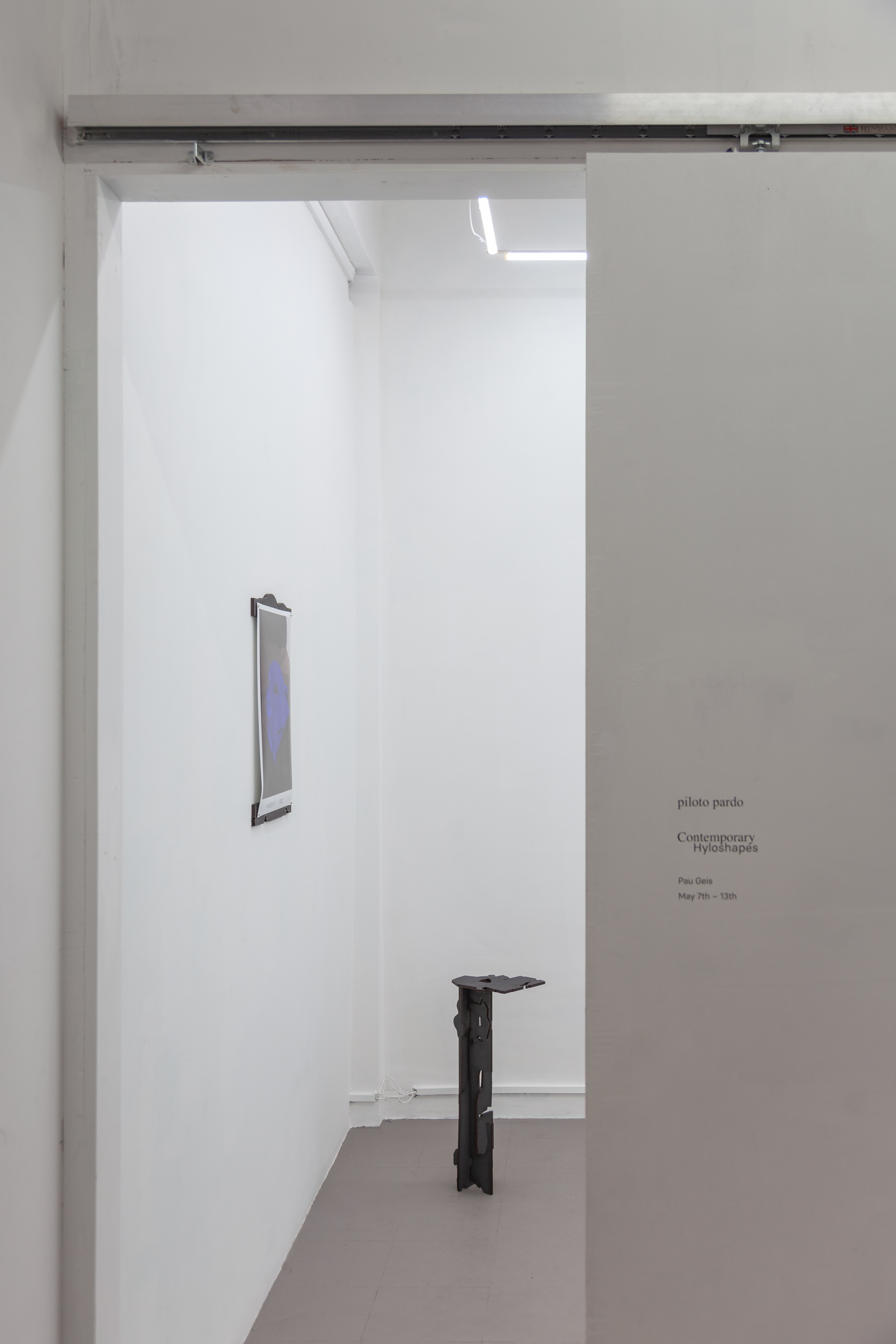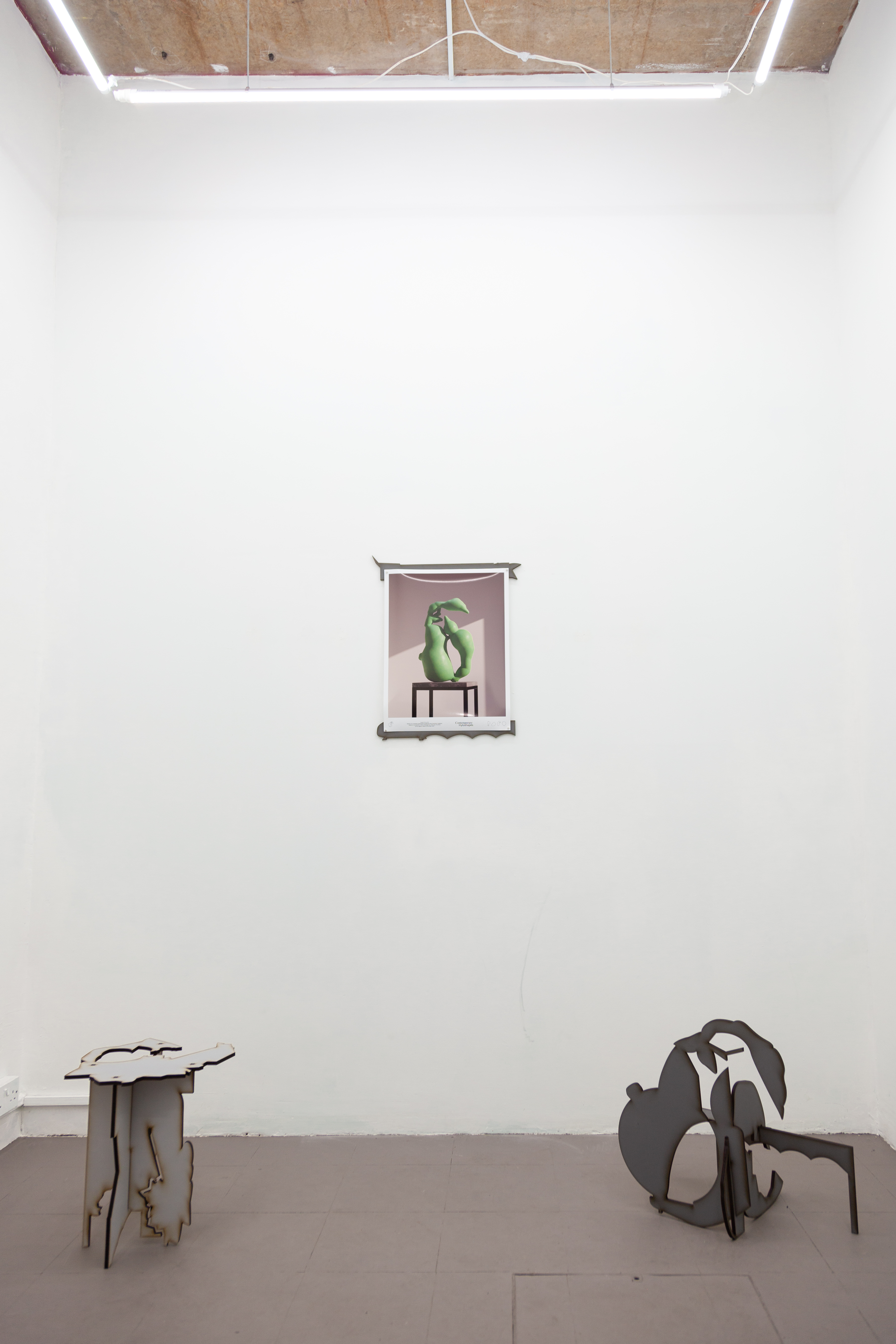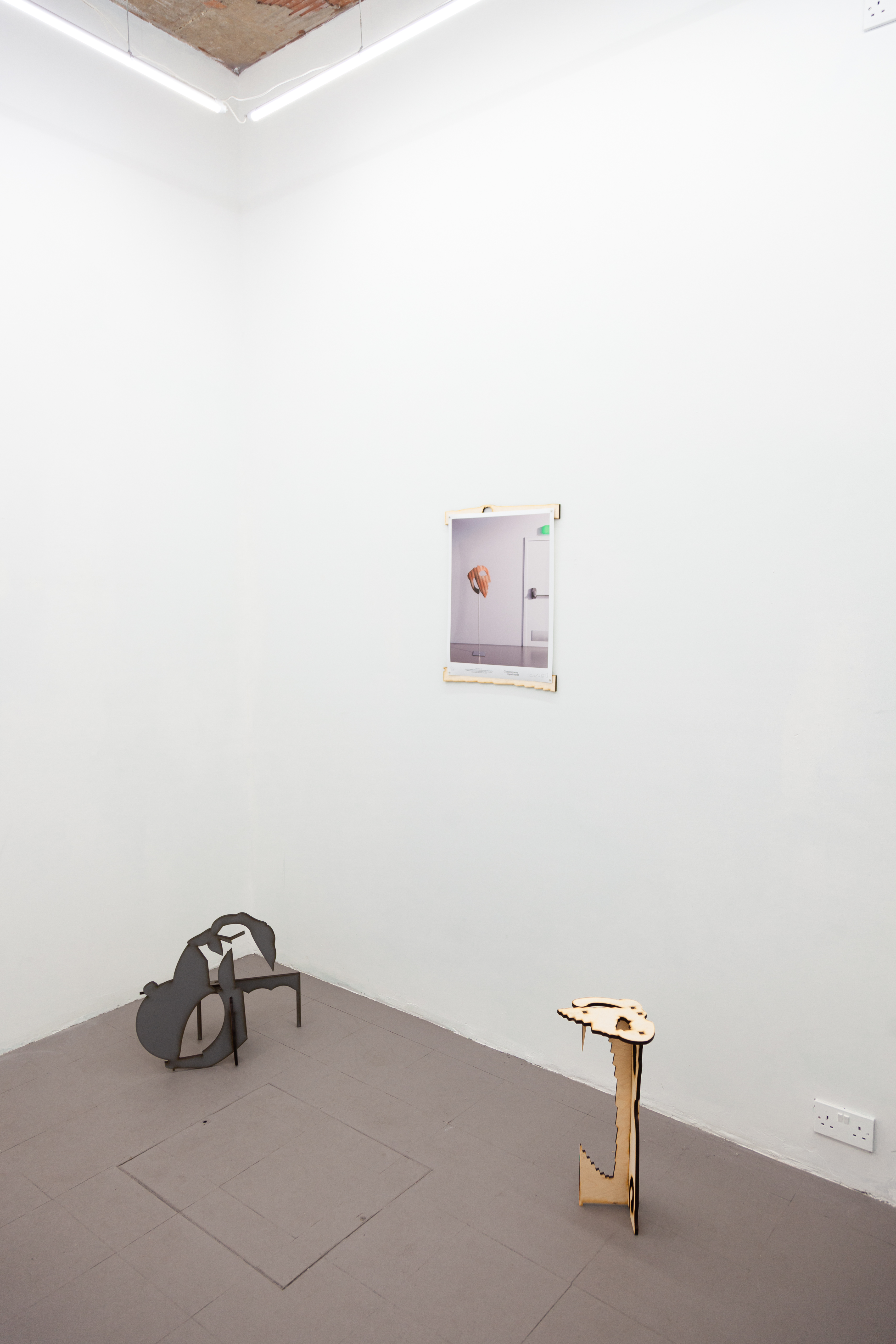 Contemporary Hyloshapes Solo Show at
Piloto Pardo
(469 Bethnal Green Road, London)
07.05 – 13.05.21
Opening Friday 7th May
*The artworks from Contemporary Hyloshapes by Pau Geis have later been exhibited digitally at the Feria de Arte Contemporáneo de Chile from the 20.11 to 28.11.21, represented by Piloto Pardo (London), partnering with Barco Galeria (Santiago de Chile)
Contemporary Hyloshapes is a purely formal study of contemporary sculpture produced over the last 20 years. The project begins in February 2020 with a collection of 205 sculptural works by 34 artists from Europe, Asia and America. The curation of the archive was made in collaboration with the art historian and curator Alberto Arribas. Through the abstraction of the forms of these artworks, I developed a typography (or sculptural language) speculating and composing some forms with others, aiming for the point in the verbal language where sculpture, architecture and type communication are blurred, from where new characters emerge from it, that are subtly recognizable to the human eye.

Working together with the photographer and digital artist Ignasi Casas, we developed and modeled scenarios in which these two-dimensional shapes recovered the objectual body from which they started, in a digital context that allowed us to explore processes -typical of crafts or analog production of 'physical works- without limitations: textures, matter, gravity, and technology-driven techniques.

Contextualizing the works in a museum space was a decision that came later in the creative process, but it was inevitable that it would happen -and more so in a time of global confinement in which galleries, cultural centers and any kind of space of leisure and knowledge remained closed to the public.

The continent of those early sculptures had become the content and raison d'être of these later works, a thought peculiar to Aristotle's hylomorphism, in which he placed materiality as an essential feature of existence.

This formal exploration culminates in the design and production of 5 sculptures based on the renderings of the letters A, B, C, D and E of the sculptural alphabet. These sculptures -which are close to industrial design- close the cycle by giving a spatial sense and material dimension to these shapes. The sculptures were produced with 9mm wood, painted before being laser-cut, revealing the marks of the burning process.

Finally, the project takes on an exhibition plan when Philippa zu Knyphausen, gallery curator for the Piloto Pardo space (469 Bethnal Green Road, London), proposes to me to exhibit the project's journey in the space. The exhibition opened on May 7th, until May 13th, 2021.